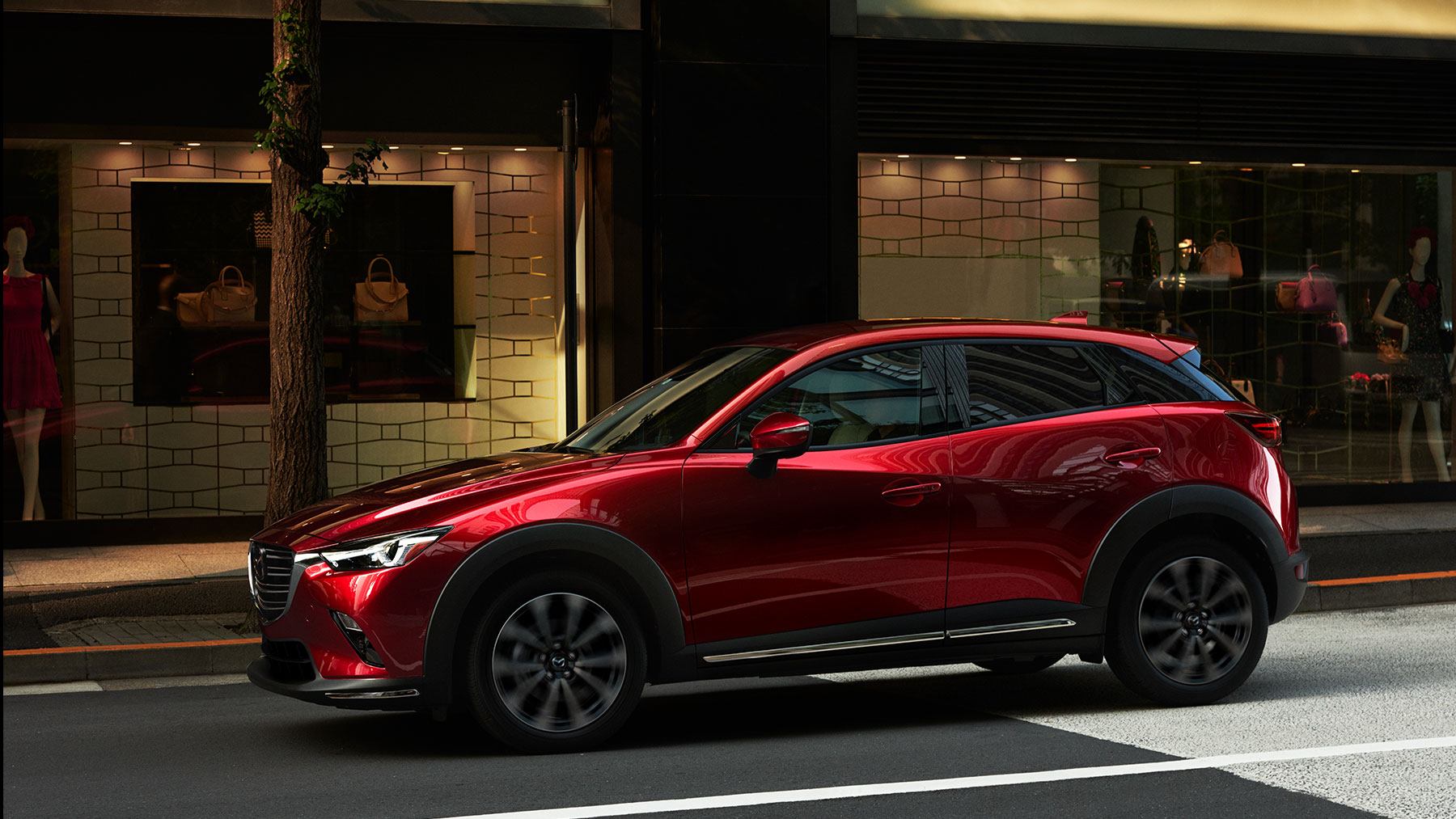 2019 Mazda CX-3 Available in Atlanta
Every year comes with hope of change, optimism for a brighter tomorrow, and excitement for what's to come. In 2019, we can reasonable say that the new 2019 Mazda CX-3 embodies all three of these new year characteristics effortlessly. The 2019 Mazda CX-3 is the latest in a long line of superb crossovers and SUVs that Mazda has been putting out for years. Like all new Mazdas, the 2019 CX-3 has been expertly upgraded to focus on the features you love and to reduce headaches that are ubiquitous for all drivers. 
One of Mazda's main point of pride in the new 2019 Mazda CX-3 is its almost imperceptibly different but completely apparent makeover. We know that all our cars are beautiful, graceful, and pleasing to the eye, but that doesn't mean we can't make a tweak or touch here or there to truly bring out the visual appeal. Exterior changes like LED taillights, a redesigned grill, and alloy rims show the world that you are a driver or taste and style. Interior upgrades like optional leather seats, modified console and the addition of a rear-center armrest keeps yourself and your guests in the lap of luxury.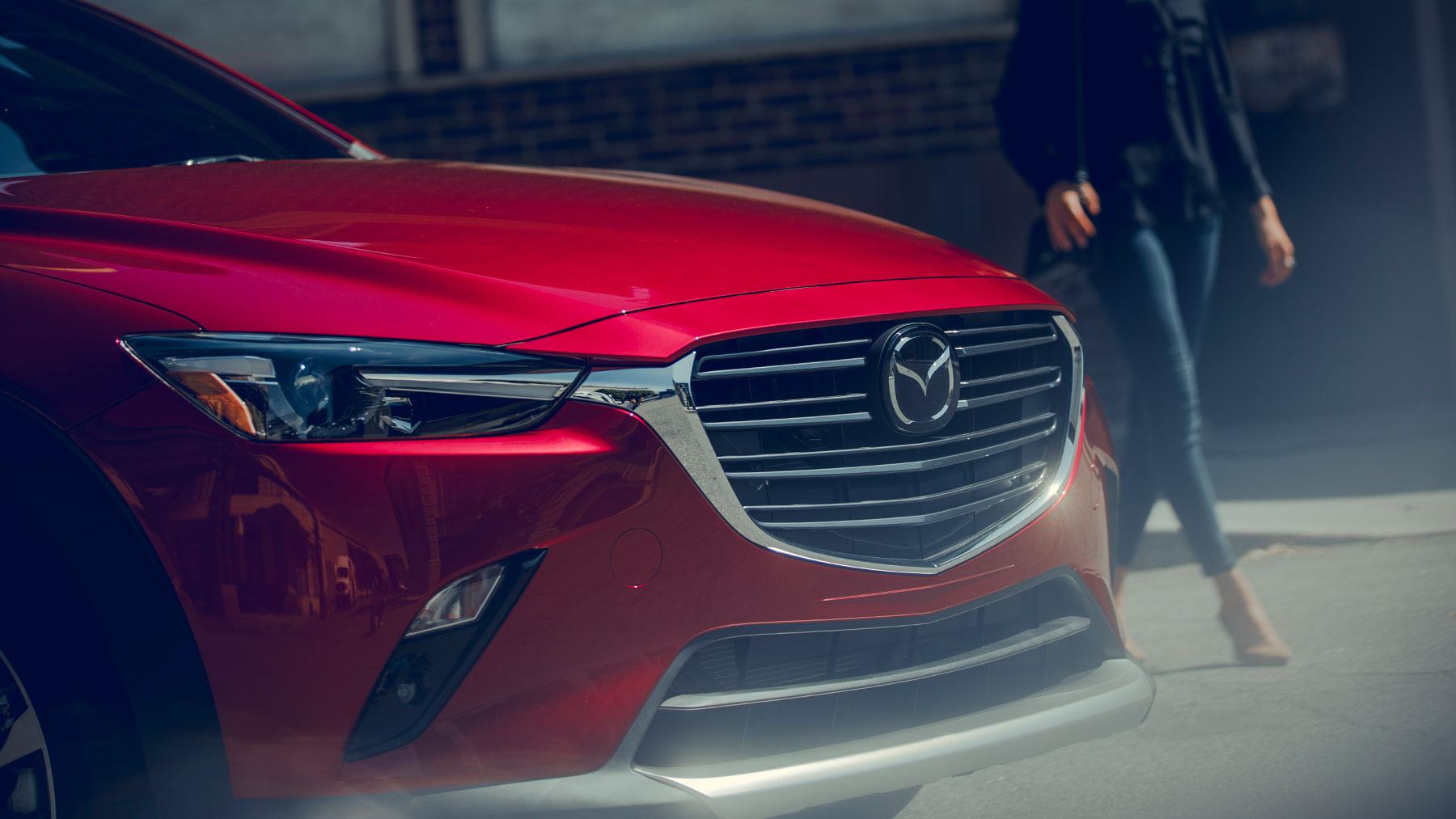 Performance
What is a vehicle without its motor, handling, and plain drivability? Mazda understands these are what truly makes a vehicle, new, used, or CPO, what it is! Indeed, the new 2019 Mazda CX-3 embodies Mazda's competitive past by containing a lively 2.0L 148hp engine that can get you where you need to go - and then some. Accompanying the new 2019 CX-3 engine are Mazda's always improved chassis and suspension that allows you to drive the way you want to without having to worry about failure. Finally, if MPG is the name of your game, you'll be happy to know that the 2019 Mazda CX-3 earns about 29 to 34 mpg depending on how and where you drive. Once you're behind the wheel, make sure that you take care of the vehicle's engine by bringing it to a qualified Service Center.
Interior Features
Opening the doors and taking the first step inside, you can tell that Mazda's designers wanted to provide the new 2019 Mazda CX-3's occupants with the luxury of style and comfort - even while on the move. Elegantly designed plastic panelling and supple leather accents give the 2019 Mazda CX-3 an air of sophistication not found in other vehicles of it's class. Further, it's infotainment system is top-notch and will make any ride (long or short) an enjoyable affair.
Safety Features
Like all Mazda vehicles, the new 2019 Mazda CX-3 places the highest emphasis on safety because that is ultimately what's most important about a vehicle. That's why we are proud to say the the 2019 Mazda CX-3 has earned a great IIHS safety review. New developments include standard automated emergency braking and the option to add lane-departure warnings and adaptive cruise control. Make sure you keep your car safe by only using OEM Mazda car parts!
Visit Our Mazda Dealership Today
It's easy to read about all the new changes and innovations in the new 2019 CX-3, but it's another to experience it for yourself. We did out best trying to paint the picture; it's your turn to come by and take a look at the finished product! We welcome you to come see our stock of new 2019 Mazda CX-3s and are excited to let you get behind the wheel for a test drive. Our Finance Department is ready and willing to work with you to find a payment plan that will allow you to drive this new vehicle at a price that works for you.
Jim Ellis Mazda Atlanta has always, and will continue to, proudly served Atlanta and drivers from Marietta, Alpharetta, Duluth, GA, and Roswell, GA. If you're looking for more information about the new 2019 Mazda CX-3, feel free to reach out to us through the form at the top of the page, by phone at 888-814-7086, or by coming into our dealership located at 5855 Peachtree Ind. Blvd Atlanta, GA 30341.
Sorry, no items matching your request were found.
Reset Search