All About the 2020 Mazda MX-5 Miata for Sale in Atlanta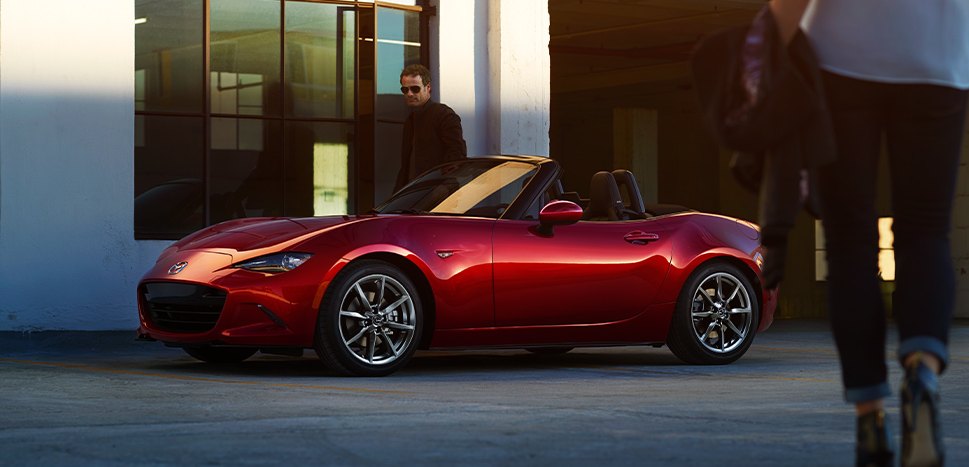 If you've ever driven a Miata car, you know it's a unique experience you won't soon forget. When you step into the cabin and start the ignition, it's as the mind, body, and car become one. The 2020 Mazda MX-5 Miata offers such a balanced drive that you may have trouble differentiating where you end and where the sportscar begins.
The Mazda Miata is a vehicle that's steeped in racing heritage, and this brand has a long legacy of pushing cars to the extreme without sacrificing safety, performance, efficiency, or reliability.
For you, that means you can expect an enriching driving experience during your commute to work and on an open track. This may be why the Mazda is road-raced more than any other car.
Extreme Balance
You probably won't find another vehicle as balanced as the 2020 Mazda MX-5 Miata. We're talking near 50/50 weight distribution -- even with a driver behind the wheel. Combine that with low-profile and agile handling, and you'll feel like Mario Andretti as you circle the edges of your cul-de-sac. The Miata is a car that's as fun to drive as it looks.
Skyactiv® Technology
The MX-5 Miata is equipped with Skyactiv® Technology, which describes a set of features that are engineered to maximize driving dynamics and efficiency. This includes upgrades to body composition, engine technology, chassis, and transmission. All of these upgrades enhance EPA-estimated MPG ratings and contribute to a smoother ride. Combined with Skyactiv Technology, the new 2020 Mazda MX-5 Miata has lost over 135 pounds from the previous generation, bringing its total weight down to 2,341 (manual transmission models).
Classic Design
The MX-5 Miata has always been inspired by classic roadsters of the 60s, and the 2020 model is no exception. This year, the Miata takes the classic design and gives it a sleek, modern upgrade that communicates fluid motion even when it's parked in your driveway. It's a car that's practically begging to get out on the racetrack or on the road.
Technology Integrations
With the MX-5 Mazda 2020, you can enjoy complete mobile connectivity with Apple CarPlay and Android Auto integrations. This means you can access your phone's maps, playlists, contacts, and compatible apps. If you're an iPhone user, you can even give Siri commands to keep the experience completely hands-free.
Incredible Audio
Most people get excited about the handling, fuel efficiency and overall performance of the Miata -- but there are a select few who get their pulses racing over the impeccable sound that comes from the 9-speaker Bose® sound system. Not only is this a high-quality sound system, but it has been specifically tuned and oriented for the MX-5's cabin, so you can be sure it'll deliver a perfect acoustic experience. And yes, that's even true when the top is down!
Safety
The Mazda MX-5 has many safety innovations, but i-Activesense may be the most exciting for 2020. This includes ingenious technologies like blind-spot monitoring, rear cross-traffic alert, and lane departure warning systems. You'll also find adaptive front lighting and high beam control to help keep you and other drivers safer on the roads.
If you're looking for a 2020 Mazda MX-5 Miata for sale in Atlanta, or want to learn more about our Mazda Miata 2020 prices and features, give us a call. We have a large selection of Miatas on our lot and would love to arrange a test drive for you.