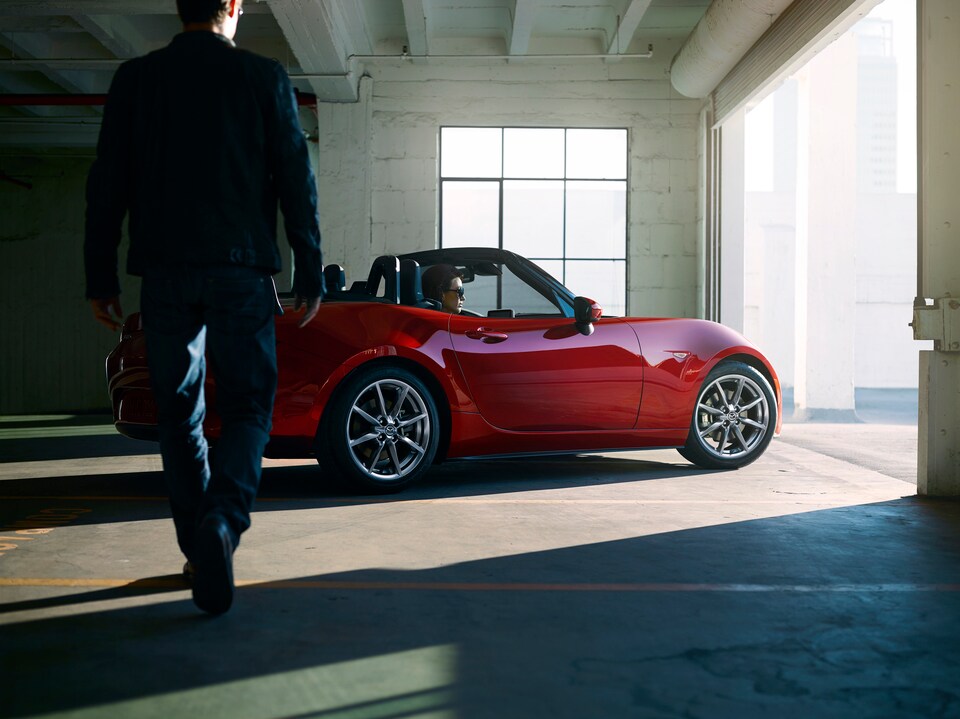 While 2019 isn't here quite yet, which we're not complaining about, there are already some 2019 Mazda models available for car shoppers to purchase. Lots of drivers love the driving dynamics, style, and innovation of new Mazda models, and those certainly don't disappear in the 2019 cars and SUVs, but there are quite a few changes in these 2019 Mazda offers. From fine-tuning the engineering to brand-new amenities, there is a lot to learn, and love, about these stunning new offers, so see below about some of the changes.
Mazda Model Design and Performance Changes
Drivers that know of the legendary driving performance of the iconic Mazda Miata MX-5 will be surprised to hear that the 2019 model manages to make drives even more thrilling, and it does this in a few ways. As you may imagine, it starts with the engine, which is now both more powerful, with 181 horsepower, and more efficient. Of course, raw power isn't what separates the 2019 Mazda Miata MX-5 from other roadsters, weight is, and it now has a lighter steering column even though it adds standard tilt/telescoping ability. Plus, regarding style, the 2019 model adds a brown soft-top option for those who want a convertible.
Another sporty model, the 2019 Mazda CX-3, also sees some tweaks to its engine that make for smoother rides while also boosting efficiency. What about the largest Mazda model? While still fun to drive, the 2019 Mazda CX-9 focuses more on cabin comfort, which shows with its new suspension that not only handles bumpy roads better but also reduces the amount of noise it puts into the cabin.
New Mazda Safety Features
Settling into a captivating ride is easy with all Mazda models, and, to make sure that you're always aware of your surroundings, the 2019 models provide even more advanced driver-assist safety features. The 2019 Mazda Miata MX-5 now offers Traffic Sign Recognition and Smart City Brake Support, the 2019 Mazda CX-3 now comes standard with blind spot monitoring with rear cross traffic alert and offers an active driving display, and the 2019 Mazda CX-9 now offers a 360-degree camera so you can see all around the exterior of the mid-size SUV when parking. With these safety systems helping out, you can enjoy greater peace of mind and confidence when hitting the road.
New Amenities in Mazda Models
Whether its all-new features or just improved availability of previous ones, the 2019 Mazda models change their feature packages a fair amount.
The 2019 Mazda CX-9 sees the biggest changes as it now offers Apple CarPlay and Android Auto programs for its infotainment system, ventilated seats that are great for warm climates, and a frameless auto-dimming rearview mirror.
The 2019 Mazda CX-3 feels even more sophisticated with available leather seats, and, while seemingly a small change, the now standard electric parking brake makes room for a new center console that delivers a better storage space for a manner of items.
Beyond the new safety features, the 2019 Mazda Miata MX-5 now comes with a standard rearview camera, and the top can fold down or up more quickly. Plus, every trim is available with the i-ACTIVSENSE package.
Give Us a Call or Visit to Find Out Some More About the Innovation of 2019 Mazda Models!
Not every 2019 model year of the Mazda lineup is available yet, but they should be arriving soon, so be sure to call us if you want to find out when you can expect them or if you have questions about the changes to the 2019 Mazda models mentioned above. Of course, you could always just stop by our dealership to see our entire inventory in person and test out all the new features and aspects for yourself!