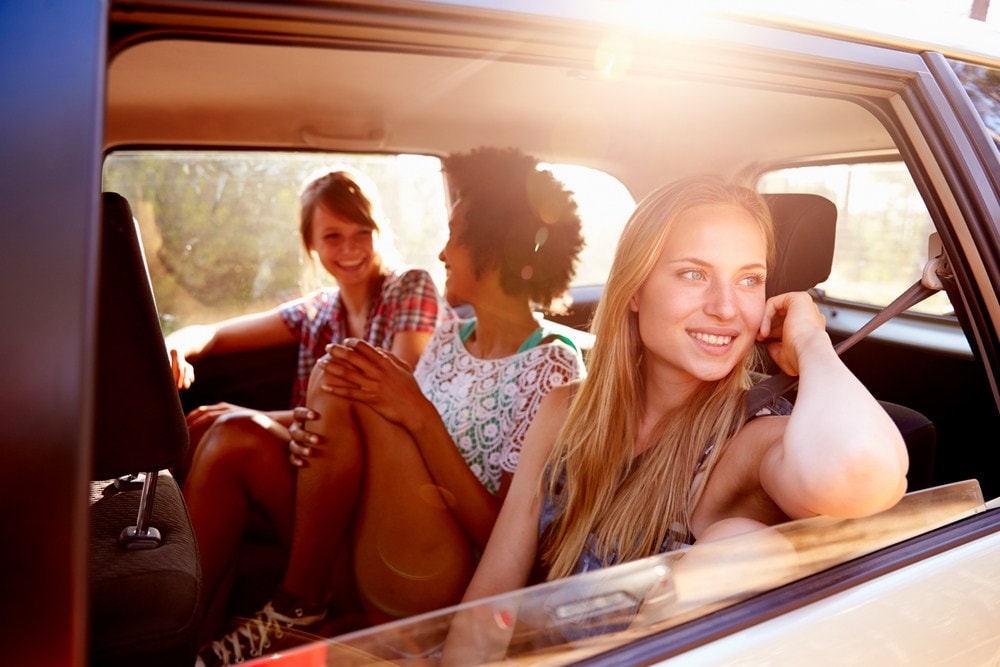 If you've ever been on a great road trip, that experience has likely stuck with you. If you've endured a few bad ones, surely that's stuck with you, too.
How can we be so sure?
Because road trips are some of the most memorable experiences – always. It probably has a lot to do with enjoying the journey. Because that's what life is all about, isn't it?
But when you want your road trip to be memorable for all the right reasons, it's important you have the right car.
Now, no one would suggest going out and buying a new car every time you're about to embark on a road trip. But if your current wheels aren't up to snuff, you may want to explore your options to find the best road trip car.
If you're in need of a new car and road trips are important to you (as they are to so many families), you're going to want to choose a vehicle that's well-suited for your journey.
And imports happen to top out the list.
The car you decide to buy is a very personal choice, but in this article, we're going to give you all the information you need on Asian imports – and why they're the best road trip cars.
You see, there are a few unique features of Asian vehicles that are well aligned with the qualities you'd expect in the perfect road trip car.
Let's explore: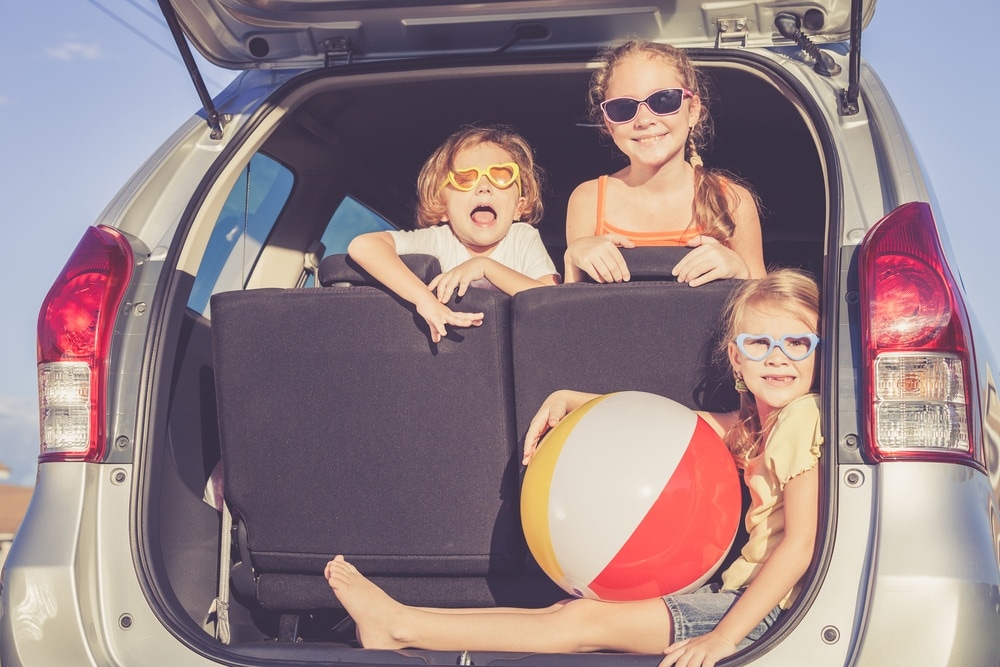 4 important features of the best cars for road trips
Before we get too deep into the topic, let's address the question that's probably on your mind. Isn't this subjective?
And the answer is yes. Deciding what is "the best road trip car" certainly depends on a number of factors.
Much of this is subjective depending on the types of road trips you're looking to take. But there are a few features that you'll want to have based on the type of road trips you plan to take.
And these are features you'll want to look for whether you're interested in new vehicles or used vehicles.
Consider the following automotive features to find the best road trip car, truck or SUV.
All-wheel drive for all road conditions
If you're interested in traveling during rough weather or trekking over rocky terrain, you need a car with 4-wheel drive or all-wheel drive. And if you have a passion for off-roading, you'll want to get a vehicle capable of this.
But regardless of where you think you're going, it's best to be prepared. If you're planning to see a lot of the country (or world), you can expect that some of your travels will be during inclement weather. Whether you're talking rain or snow storms, you'll need a vehicle with all-wheel drive to ensure your safety and the safety of your passengers.
Our top pick to address the need for all-wheel drive is the Mazda CX-5, one of the best road trip cars.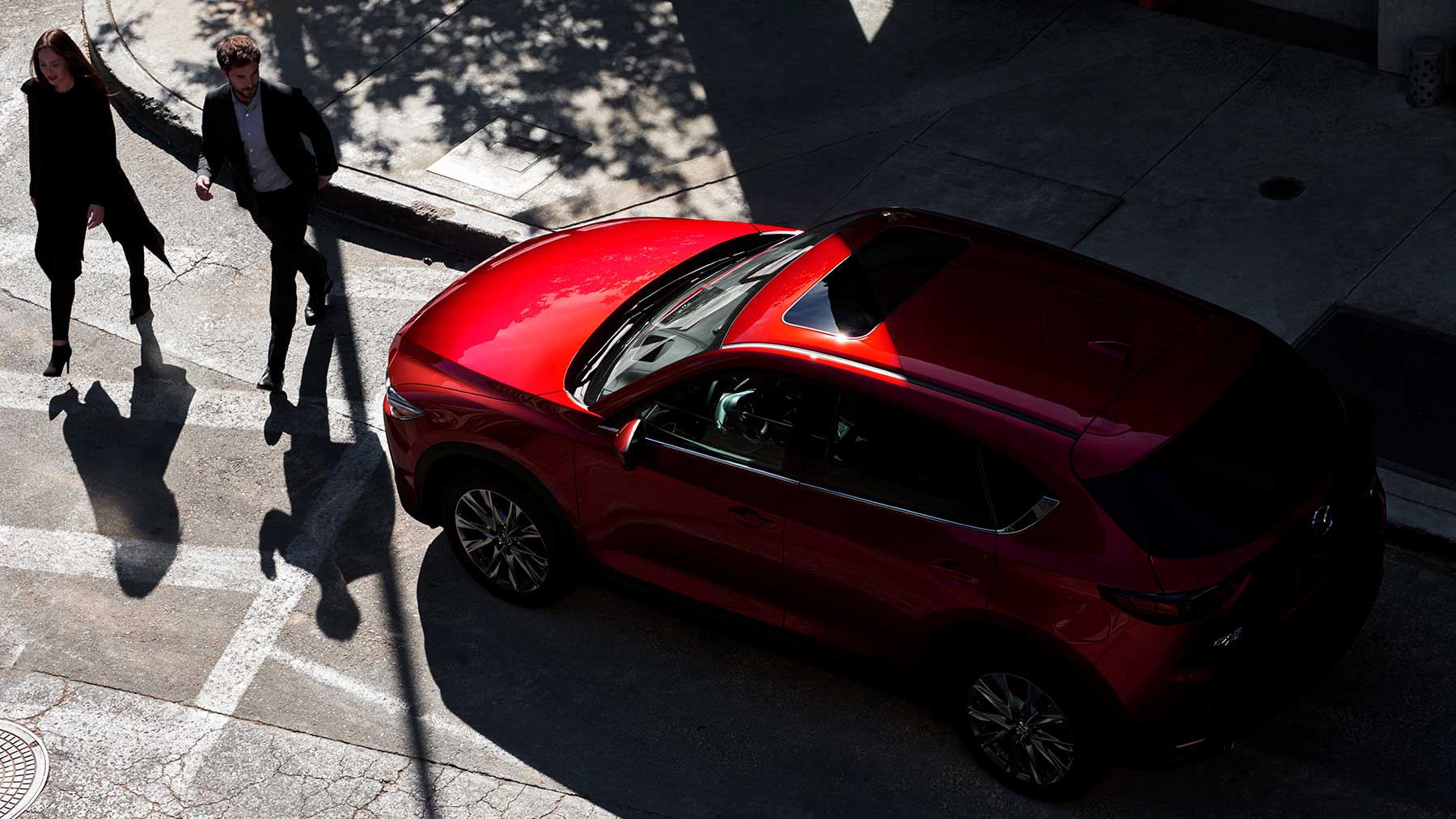 The CX-5 is a great car for family road trips, especially for weekend getaways. There's plenty of cargo space for the family and there's a good deal of cargo space. This is a crossover that looks more expensive than it is. And to be honest, that's one of the best features of imports. They tend to have an interior and exterior style that you'll often find in luxury cars – but for a more affordable price. All-wheel drive isn't standard, but it's an affordable upgrade you can make on the base model.
As a balance, this vehicle is also great on gas mileage for its size. The Mazda CX-5 gets 31mpg on highways and 25mpg on city roads. It's a great compromise on space, traction and fuel efficiency. If you're not in any hurry to hit the road, the upcoming Mazda CX-5 Signature Diesel SUV is an even more fuel-efficient version. Not only would you be saving money at the pump, you'll be doing your part to reduce emissions and help the planet
Fuel efficiency for cross-country road trips
When you're looking to cover a lot of mileage, as you would on a road trip, fuel efficiency is probably the first consideration.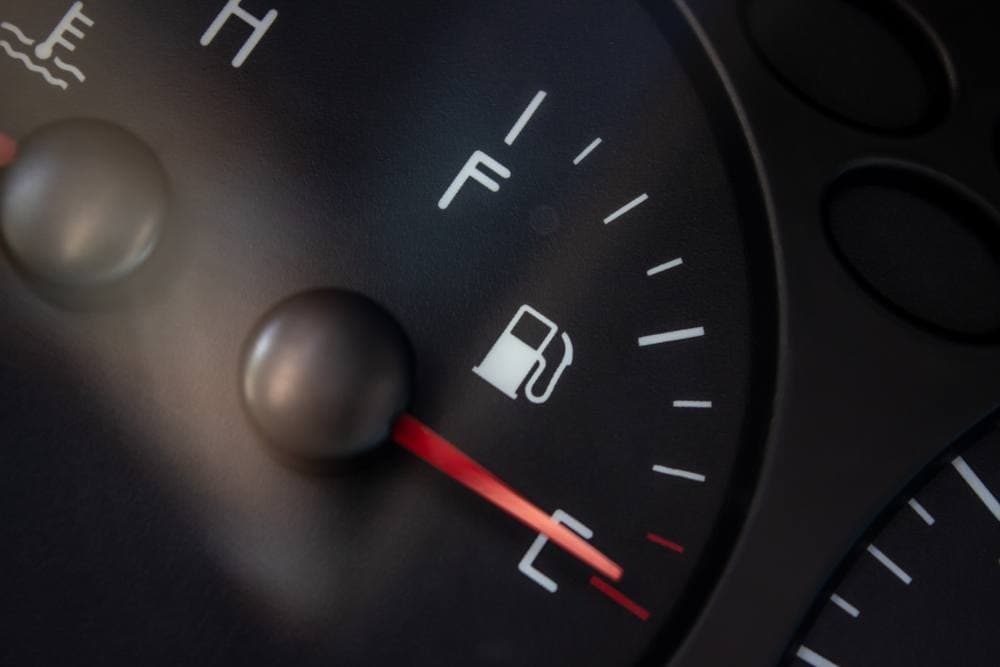 We all know that gas prices fluctuate. And when prices are high, you're going to cringe whenever you have to fill up the tank. And guess what you'll do often on a road trip? Fill up the gas tank.
And if you're looking for the best compromise between fuel efficiency and space, our top pick is the Mazda3 sedan.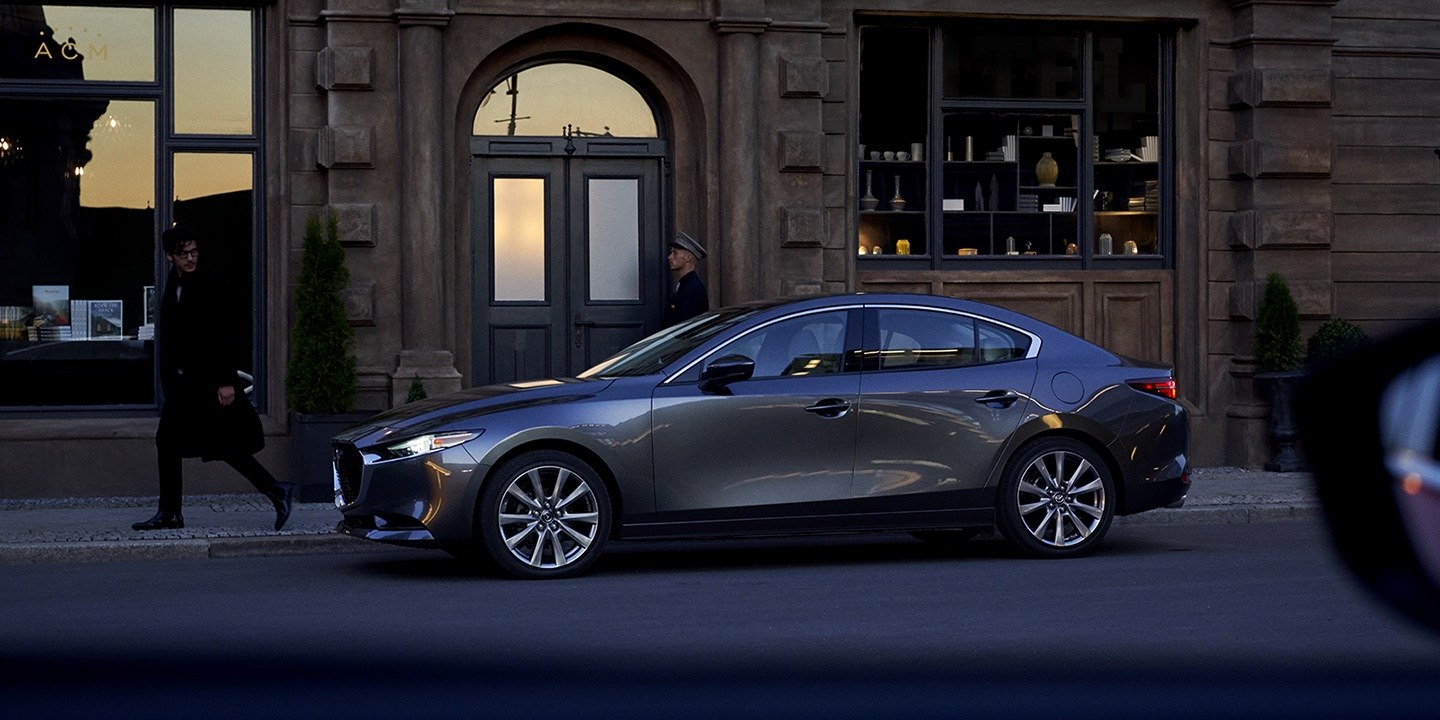 The Mazda3 is not a large vehicle (consider its big brother, the Mazda6 if you're looking for extra space), but it's perfect for a small family that likes to hit the open road for adventure. With 36 mpg on the highway and up to 27 mpg on the city roads, this is a great way to keep those road trip expenses down. The car itself is also very affordable with a MSRP of just $21,000. A car that's relatively cheap, reliable. and with great gas mileage? That sounds like the recipe for one of the best road trip vehicles to us!
Cargo space for road trip essentials
On any road trip, you're going to have some gear. At the very least, you'll have luggage to hold you over for your trip.
But in most cases, you're going to want to pack extra stuff to be prepared.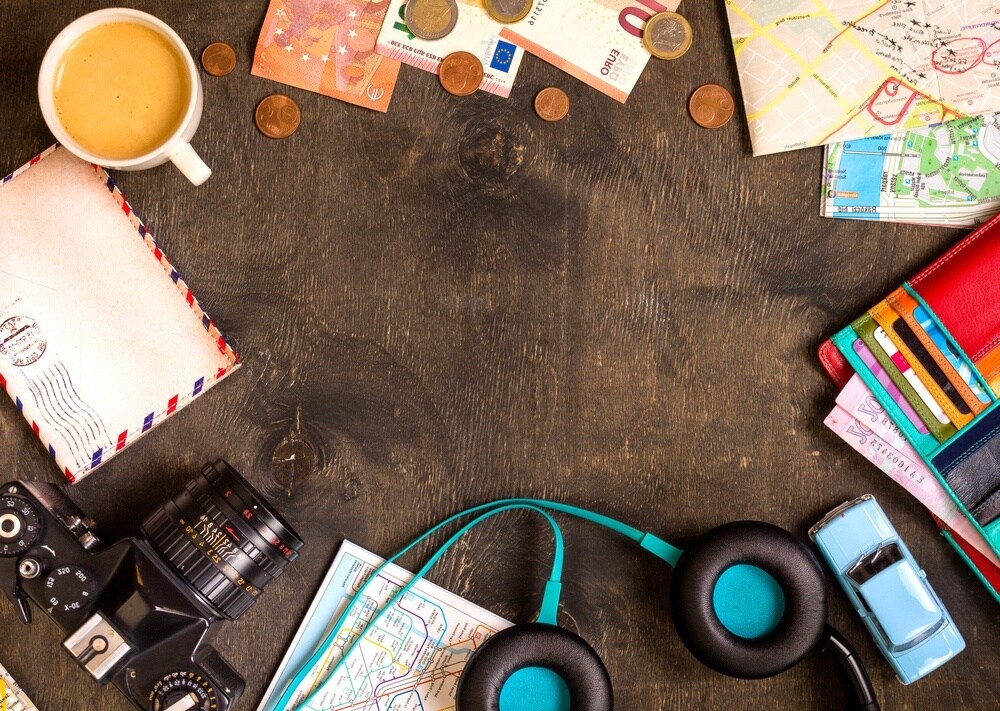 For a well-planned trip, you'll need all the road trip essentials:
a first-aid kit
plenty of snacks
some games to keep everyone entertained
And when you're heading towards an outdoor adventure, you'll need extra gear for your excursions. This is especially true if you're planning a cross-country road trip because, in this case, it's likely that you'll spend some time camping.
So, if you're planning cross-country road trips or planning to take a lot of gear, you're going to need a road trip car with considerable cargo space.
And when it comes to choosing, think about balance. Naturally, you'll want to find the best balance between cargo space and fuel efficiency.
So, let's look at an example.
The Mazda CX-3 has about the same amount of cargo space as the Mazda3 (12.4 cubic feet), but the Mazda3 has greater fuel efficiency.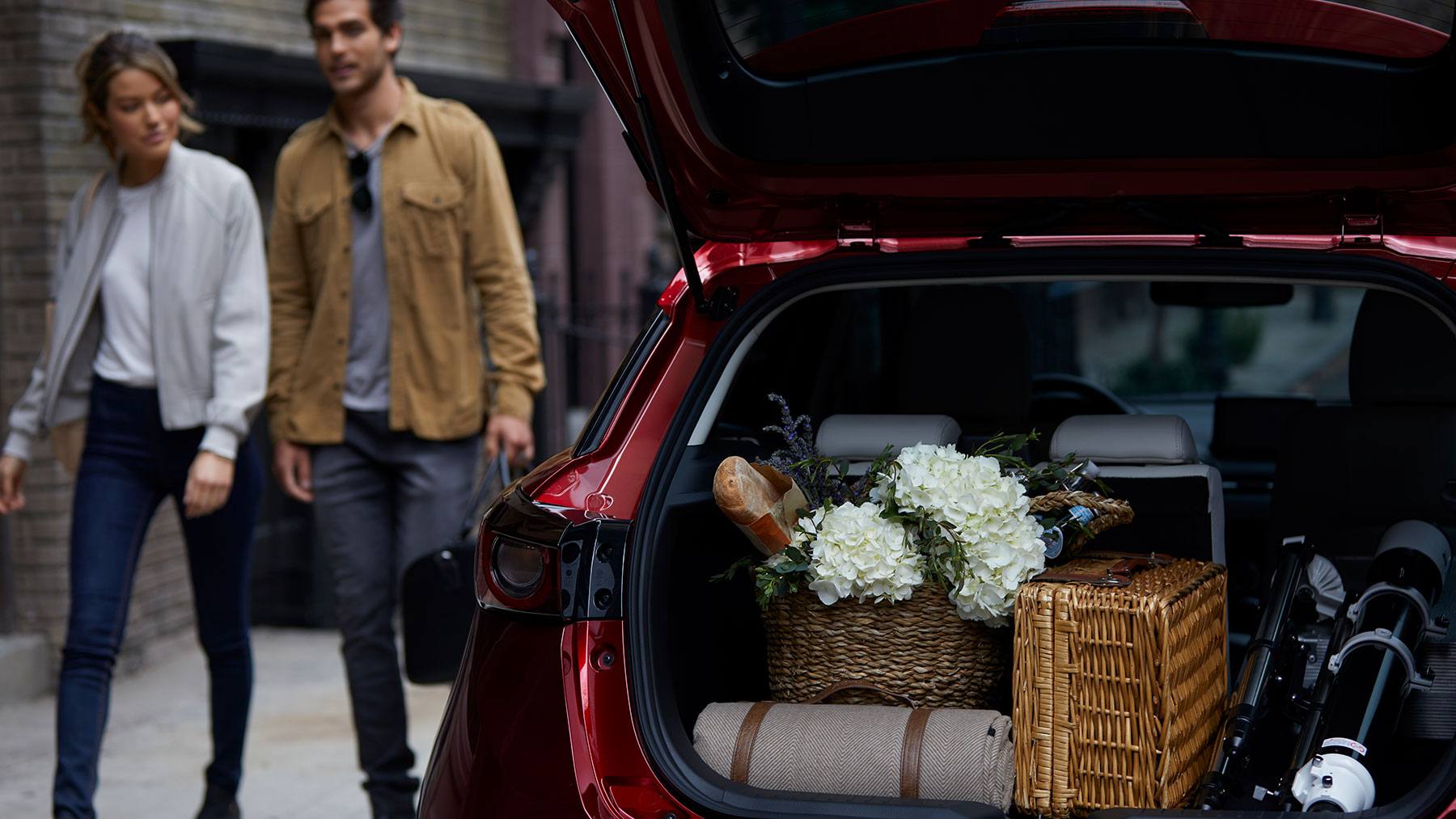 But when you fold the seats down in the Mazda CX-3, you'll get a maximum cargo capacity of 44.5 cubic feet. Something that all great road trip cars have.
Obviously, this isn't ideal when you're traveling with a family because you'll need the extra seating. But if it's just you and a partner, it'll probably make loading and unloading a breeze.
And on the other extreme, we have the Mazda CX-9. This seven-seater passenger vehicle has three rows of seats and the option to fold the seating down for a total of 71.2 cubic feet of cargo space.
If you only fold the third row, you can enjoy 59.6 cubic feet, and if you need to tote seven passengers and gear, you can fit it within 14.4 cubic feet (all seating rows up).
Generally speaking, the larger the vehicle, the more fuel it will need, so choose the vehicle that has just enough space for your journey.
Towing capacity for extra space
If you have a large family or the need to tote a lot of gear, you may need to explore the option of hauling cargo instead of cramming into your vehicle.
So, let's explore some our options.
The Mazda3 is a very fuel-efficient vehicle, but it's not built for towing.
If you're looking to tow cargo, consider a crossover like the Mazda CX-5 or the CX-9.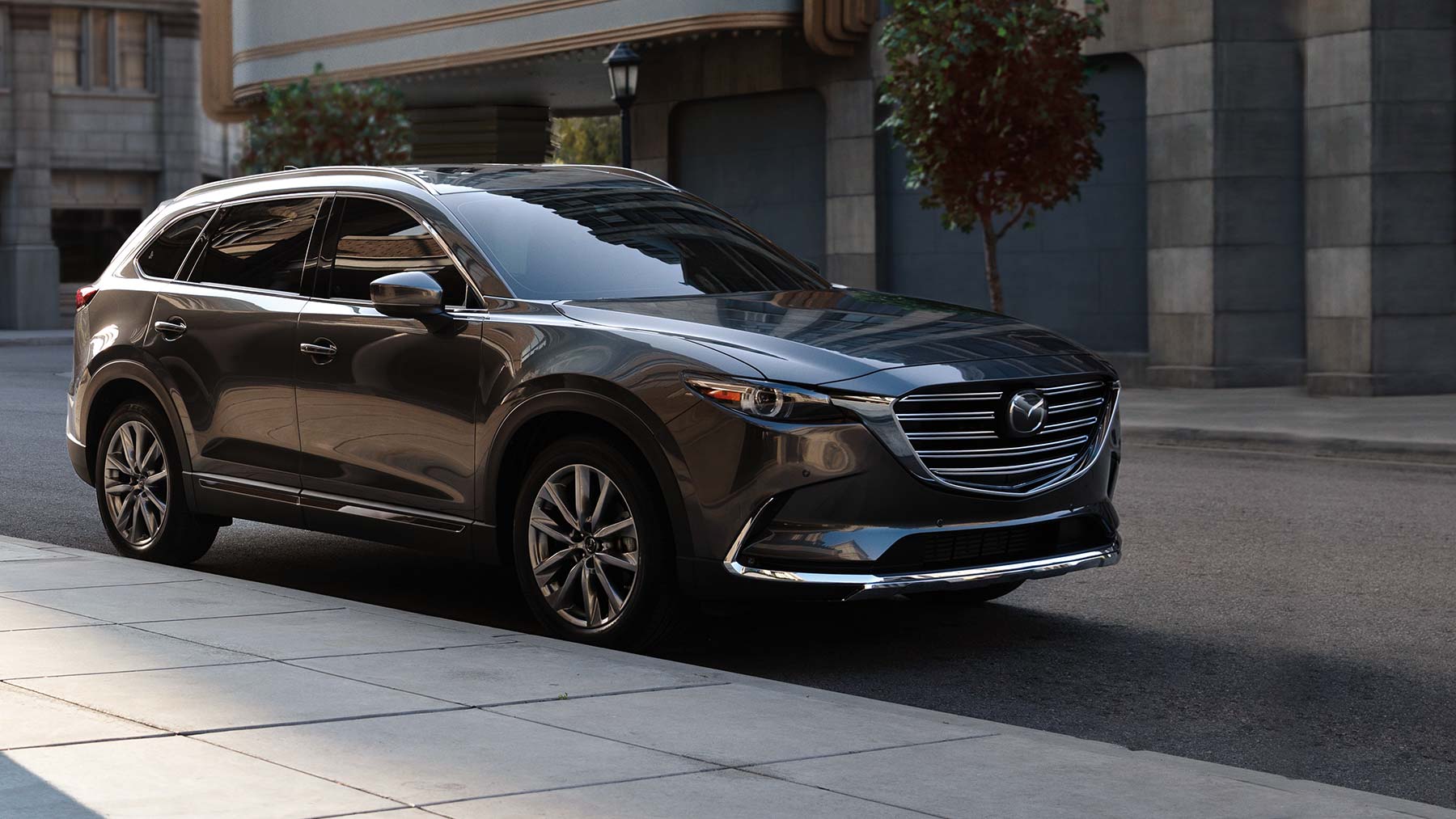 When properly equipped, here's what each vehicle can tow:
Mazda CX-5: 2,000 pounds
Mazda CX-9: 3,500 pounds
Why Asian imports make the best road trip cars
This article covers the basics of finding the best road trip car for your needs.And there are a few reasons why an import may be the best option for you.
Let's explore:
Reliability
Most imports, especially Japanese imports, have a reputation for reliability. And this is an important consideration when you're considering a road trip. No one wants to get stuck on the side of the road or scrambling to find a car service center in the middle of nowhere. The best road trip cars can be driven for hundreds, if not thousands, of miles without fear of a break down.
Depending on where the car is made, its country of origin may have more stringent rules than we do here in the United States. Again, this is true for Japanese-made vehicles.
Japanese cars go through a government-mandated testing process called "shaken". Such testing includes exterior testing, wheel alignment, speedometer inspection, suspension testing, headlamp inspection and brake and exhaust inspection.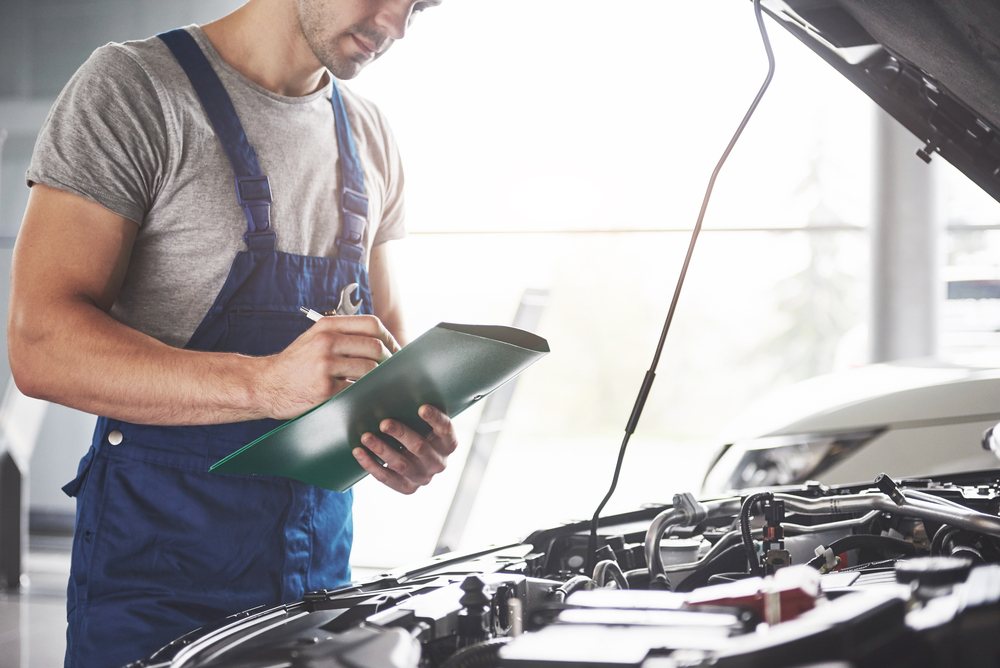 It's a very through process to insure the cars they are producing and exporting meet stringent quality standards and are less likely to need extensive maintenance.
If a vehicle happens to fail this rigorous testing, it doesn't get the pass for road use.
Value
Depending on the brand you choose, imports can be an incredible value for your money. Imports, like Mazda vehicles, tend to have a great balance between value, aesthetic appeal and fuel efficiency. And they tend to hold their resale value better than many other vehicles.
Handling
The best road trip cars are those that can be taken on long and windy roads off the beaten path. You're not quite sure what's around the bend, but if your current views are any indication, you're in for a visual treat.
But these winding roads are only fun to drive when you're in a car with exceptional handling, and that will typically steer you towards an import. European cars are generally well-known for having exceptional handling, but there's one Japanese manufacturer that corners better than the competition. If you guessed Mazda, you'd be right.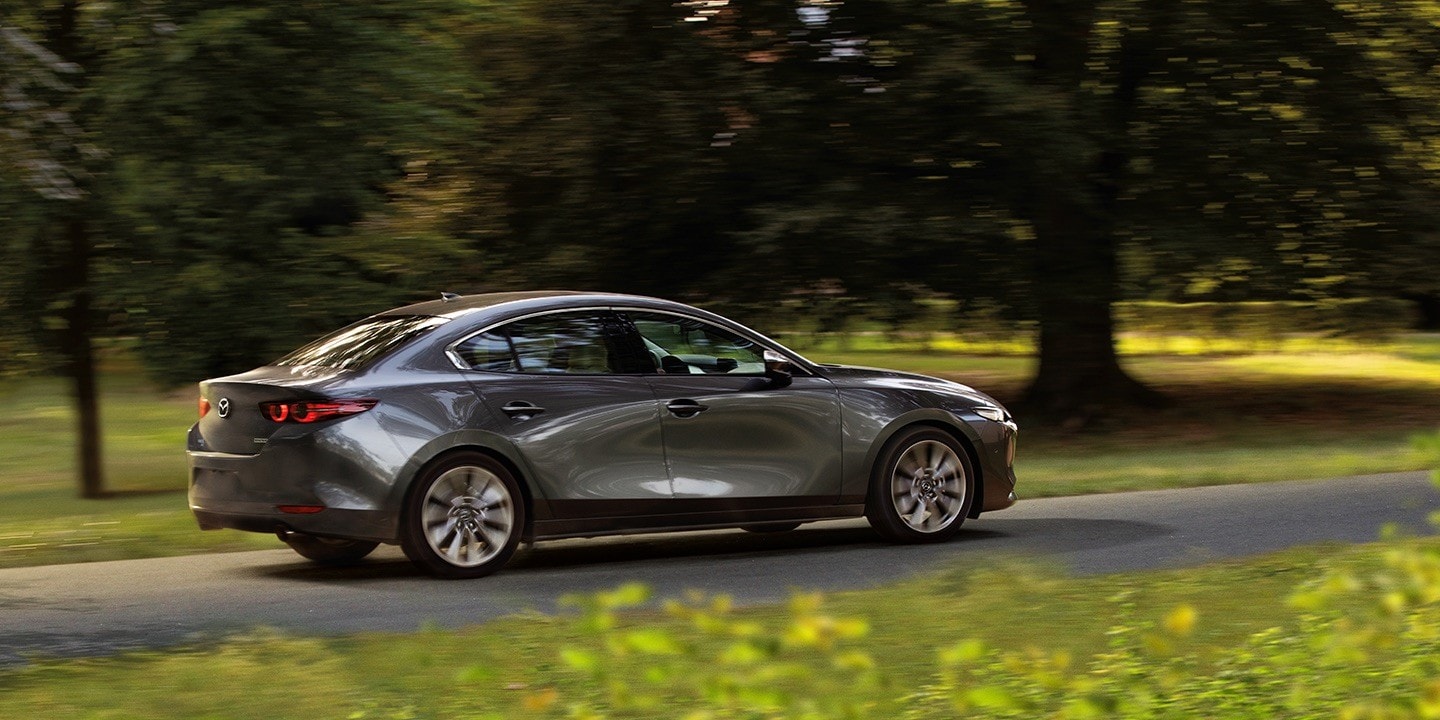 Nearly every Mazda produced today is equipped with something called G Vectoring Control (GVC), which helps with steering and handling, especially in inclement weather. And you don't have to be a race-car driver to appreciate the benefits of GVC. Better handling equates to better control, and that takes a lot of unnecessary stress off of the driver.
Unlike other cars that rely on torque vectoring to control the power delivered to the wheels and the brakes, Mazda vehicles fractionally reduce engine power when the vehicle is turning. And the vehicle is equipped with steering wheel sensors to detect turns. Instead of using the brakes, this system, shifts the center of gravity to the front tires and thus improves their grip.
You'll only need to test drive a Mazda to understand the advantages that GVC offers, but the real benefits come over time. Long road trips will become less taxing and you'll retain more of your energy for the long haul. If your vehicle is beginning to show signs of diminishing control, it might be time to consider ordering some new Mazda car parts that either you or our team can install.
Safety
Import cars often lead the pack in terms of safety, and this was never more evident than in 2006 when imports claimed all 13 spots on the U.S. Insurance Institute for Highway Safety's (IIHS) list of safest vehicles.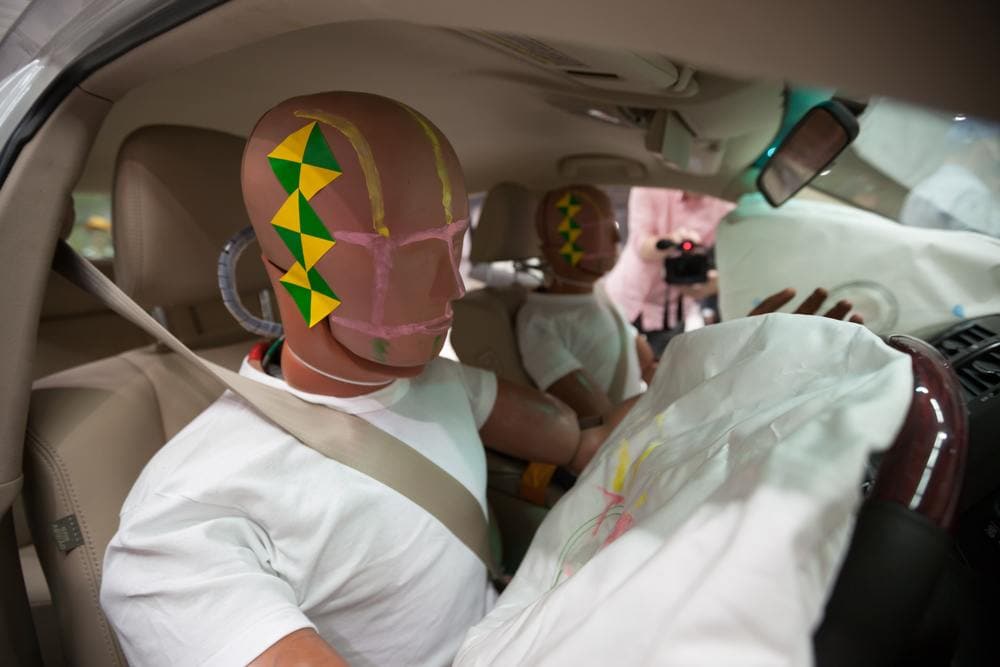 The IIHS chooses winners in two categories: Top Safety Pick and Top Safety Pick+.
Top Safety Pick
Vehicles that get this designation must get Good ratings in all of the following tests:
Driver-side small overlap front
Moderate overlap front and side
Roof strength
Head restraint
These vehicles must also receive an advanced or superior rating on crash tests and can receive an Acceptable or Good rating on the following tests:
Passenger-side small overlap front
Headlight rating
Top Safety Pick+
Vehicles that qualify for the Top Safety Pick+ must get Good ratings in all of the following tests:
Driver-side small overlap front
Moderate overlap front and side
Roof strength
Head restraint
Passenger-side small overlap front
Headlight rating
In the year 2017, all Mazda vehicles received a Top Safety Pick+ rating, which is quite an accomplishment!
For 2019, the 2019 Mazda CX-5 was awarded Top Safety Pick+.
The following Mazda vehicles won 2019 Top Safety Pick:
Mazda 3 4-Door Sedan
Mazda CX-3 4-Door SUV
Mazda CX-9 4-Door SUV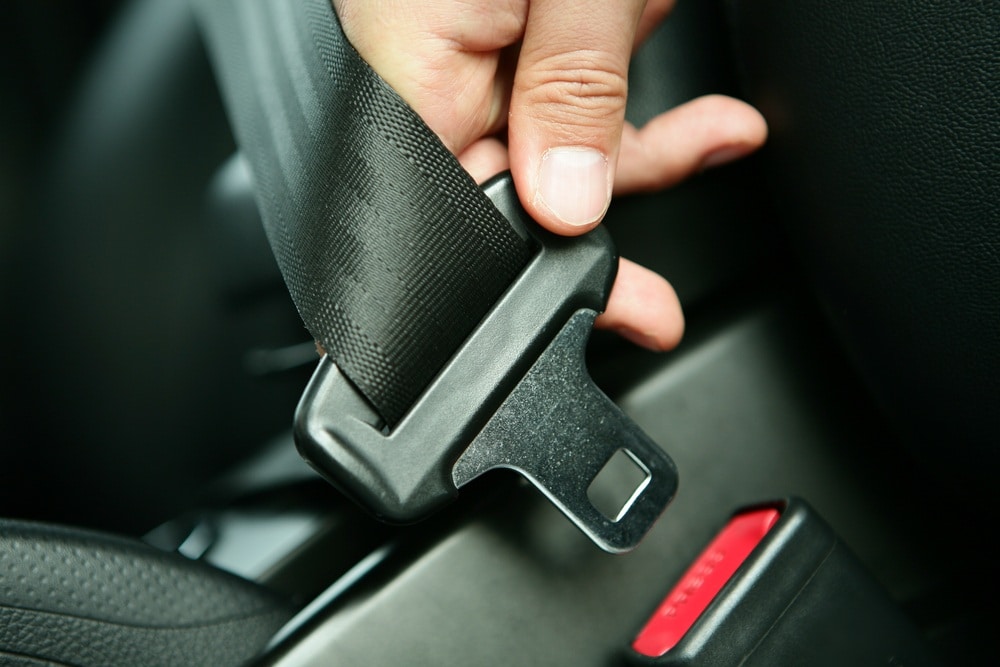 When you're embarking on a road trip, or whenever you're leaving home, safety is an important consideration. Although we never expect the worst to happen, it's reassuring to know the vehicle is well-equipped to get you and your family out of the situation in the safest way possible.
How to plan a road trip
Now that you've found the best SUV, car or crossover for your road trip, it's time to start planning.
In truth, there's no wrong way to plan a road trip.
You can start with a destination in mind or hop into the car and see where the road takes you. Just make sure you have enough supplies to last the duration of your excursion.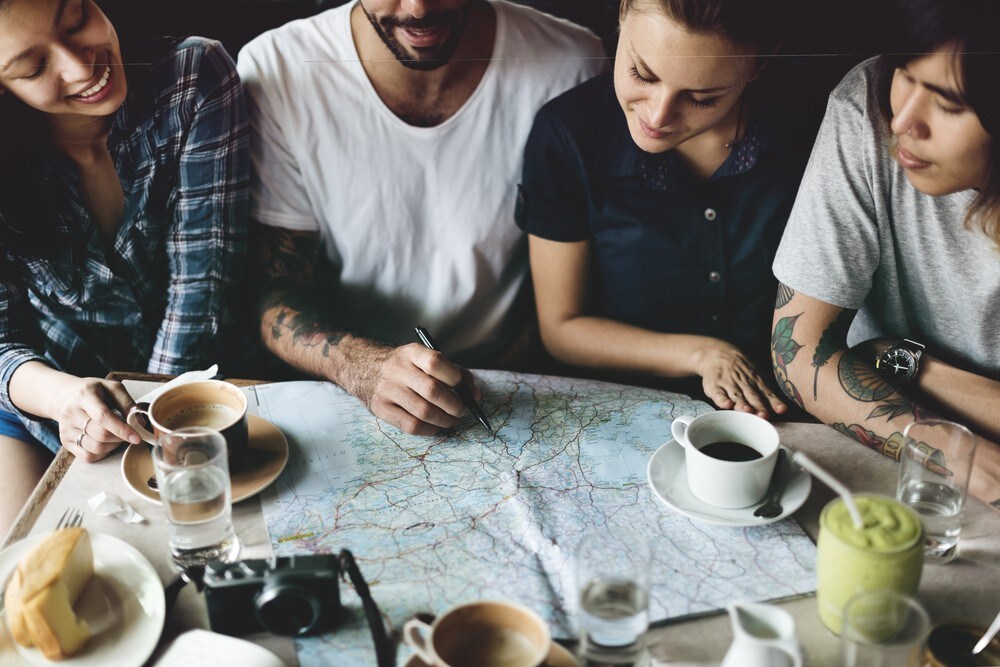 And even if you're a planner, try to remain somewhat flexible during your trip. Try not to book every hotel stay – because you'll want to be able to make changes when the mood strikes you.
If you're traveling with little ones, be prepared for some extra pitstops. It's difficult for kids to sit in the car for long periods, so you'll need to give everyone plenty of time to stretch their legs. And bring snacks (lots of snacks!).
If you're ready to find the perfect road trip vehicle for your family, reach out to explore financing options. Your adventure is closer than you think!