Jim Ellis Mazda Atlanta's automotive expertise is a product of our sustained interest in industry trends and characteristics. We are privileged to share the latest news, promotions and events with you and hope the information will enhance your shopping experience. As you know, there are many new cars from which to choose, and we believe an informed customer is the best customer.
All-New 2016 Mazda2 Makes Global Debut
July 16, 2014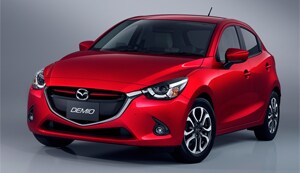 (July 16, 2014) - The all-new 2016 Mazda2 was today unveiled in Japan by Mazda Motor Corporation (MC).  Mazda's sub-compact entry, known as the Demio in Japan, receives its first complete redesign since its global third-generation launch seven years ago.  Based on the HAZUMI concept, which debuted at the Geneva Auto Show in March, this all-new fourth-generation vehicle is outfitted with the full suite of SKYACTIV®[1] technologies and "KODO: Soul of Motion" design language to match its larger siblings the Mazda3 compact car, Mazda6 mid-size sedan and CX-5 compact SUV.  The 2016 Mazda2 also features additional in-vehicle and safety technology with MAZDA CONNECT™ and i-ACTIVSENSE, respectively.
The 2016 Mazda2 will begin rolling out to global markets from Japan's Hofu plant starting this fall.  For the Japanese market, the vehicle will be available with a SKYACTIV-G 1.3-liter gasoline engine and a SKYACTIV-D 1.5-liter clean diesel engine.  More information on specifications for other global markets, including the U.S., will be released closer to its on-sale date in those respective regions.
With more than 2.4 million units sold worldwide, the Mazda2 is the best-selling vehicle in Japan. First introduced in 1996, a second generation followed in 2002 with the third-
top


Mazda Launches "My Mazda" Service iPhone App
-All new app provides maintenance information, service history, service reminders and more-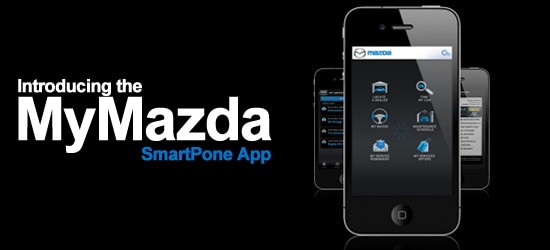 IRVINE, Calif. (September 29, 2011) - Mazda North American Operations (MNAO) today announced an all-new "MyMazda" Service iPhone App that provides its customers easy access to service offers personalized to their vehicle, scheduled maintenance reminders, factory maintenance schedules, and other information about their Mazda in just a few simple taps. The "MyMazda" App is free of charge and is available to download from the Apple App Store.
"MyMazda" is one of the first automotive iPhone Apps of its kind to provide customers with real-time information about their vehicle. The "MyMazda" iPhone App quickly displays essential information, including maintenance schedules, vehicle service history with brake and tire inspection results, and recall information. In addition, Mazda owners can register their vehicles with Mazda, update their contact information and select a preferred dealer for each car they register.
The "MyMazda" iPhone App is synced with the Mazda service marketing program Mazda Customer Connect (MCC) which includes direct mail, email, appointment scheduling, mobile bar coding and a text messaging reminder feature, the "MyMazda" iPhone App will give Mazda owners access to custom tailored service and parts offers and promotions on the go and when they need them most. The iPhone App also features a Mazda dealer locator and easy access for appointment scheduling.
The "MyMazda" iPhone App can automatically send reminder alerts for an upcoming maintenance and with the GPS-powered car locator, customers can input the location of their parked vehicle with just a tap making it easy to find later. Android users can expect to see the "MyMazda" Android App released in the coming months.
"MyMazda" is the second app released by Mazda. Last year, Mazda rolled out the awarding winning Mazda Roadside Assistance App "Mazda Assist." The App was developed in partnership with Mazda's roadside assistance partner, Cross Country Automotive Services. The App works in conjunction with Mazda's Roadside Assistance and Roadside Assistance Plus programs. The App is designed to help Mazda drivers obtain immediate roadside assistance, should they find themselves with a flat tire, out of gas, locked out of their car, or in need of a tow due to a mechanical failure. The App puts drivers directly in touch with a roadside assistance agent, who can quickly dispatch reliable and professional roadside assistance to the vehicle's exact location via GPS-enabled technology, anytime. It gives drivers estimated time of arrival (ETA) and Service Provider information throughout the roadside event. Originally available only on the iPhone, the Mazda Roadside Assistance app is now available for Android as well.
top


Jim Ellis Mazda of Atlanta Introduces Express Service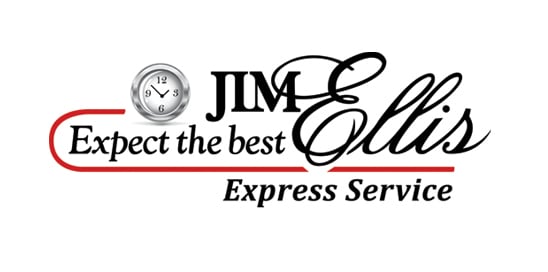 What is Express Service?
It is selected services to make your service experience faster while you wait. Some of these services include: Oil Change, Mazda Full Circle Inspection, Tire Rotation, Wiper Blades, Air and Cabin Filter replacement , Bulb, etc..
W
hat is different & how does it affect me?
There are separate service bays and technicians available to perform these services while you wait. There are processes in place for these specialized technicians to perform these services in a timely manner.
Does Express Service cost more?
No


Why did we start Express Service?
Because your time is very valuable and Jim Ellis is committed to do everything to minimize your time at the dealership service department.


top