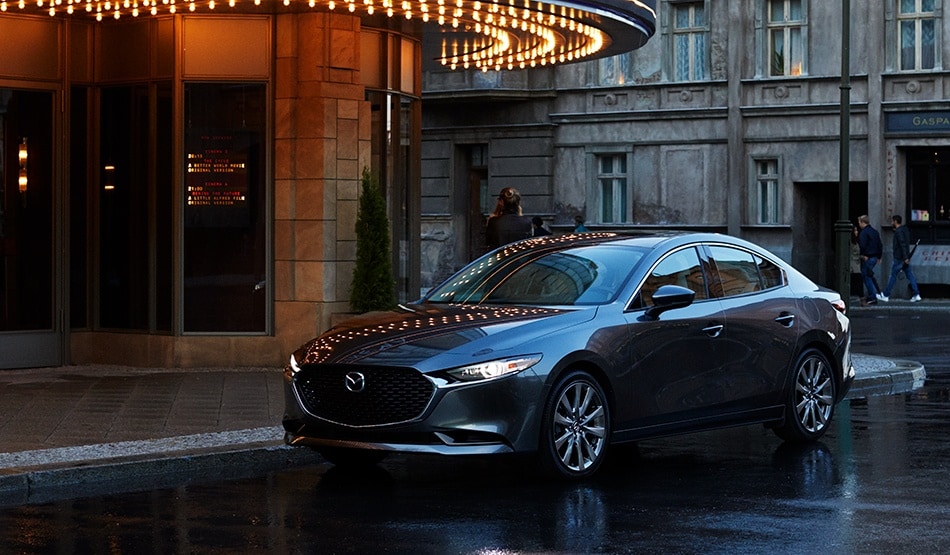 Mazda3 Lease 
Take Advantage of Our Mazda3 Lease Options Today
We at Jim Ellis Mazda Atlanta know that there is a lot to like about the Mazda3 lease. This car drives at an apex of style, comfort, and performance. Heads will turn and curiosities will be sparked when you fly by in a brand new Mazda3, making your friends wonder how you can afford such a nice vehicle. But, no matter how great the vehicle may be, there are always reasons that can keep you from buying it. That's why we maintain a list of leasing options for the Mazda3.
When you lease a vehicle, you're only committed to it for a few years and a limited number of miles before you have to turn it in. The payments are less, it's under warranty the entire lease, and you don't have to worry about resale. Not only does leasing a Mazda3 make life easier for you, it means you get to skip the hassle at the service center as all standard repairs and maintenance are handled for you! After the lease is over, you have the opportunity to re-lease that model, buy it for a lower price, or change it up and lease a new Mazda3. 
Find Your Mazda3 Lease at our Atlanta Dealership Today
But, we also know that in order to know if you want to lease the Mazda3, you have to know if it is the right car for your lifestyle. The only way to do that is to get behind the wheel and discovering its driving experience for yourself. So, visit our Atlanta dealership and test drive the Mazda3 today. We're certain that after taking this vehicle for a spin, you're going to crave a Mazda3 lease for yourself and your family.  Once you've fallen in love with your new Mazda, be sure to check in with our finance team to determine the best lease for you!
If you have any questions regarding our current inventory of Mazda3 vehicles, please feel free to contact us directly either by email or over the phone for more information.
Sorry, no items matching your request were found.
Reset Search