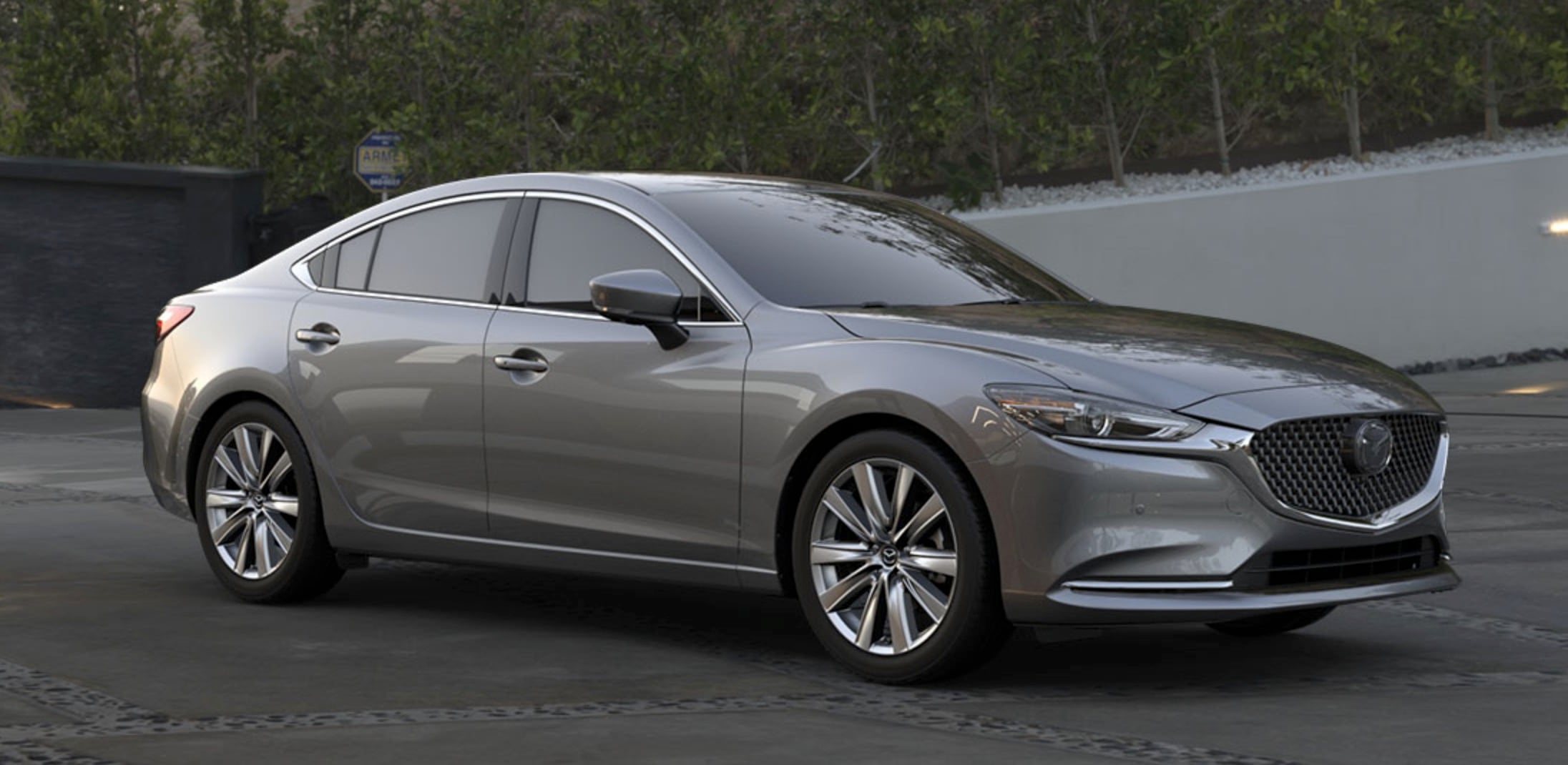 Mazda6 for Lease in Atlanta
Explore our Mazda6 Leasing Options at our Atlanta Dealership Today
So you are looking for a quality sedan. You know you want a Mazda sedan, and you have set your eyes on the Mazda6 sedan. The question that remains is whether to buy or lease? Here at Jim Ellis Mazda Atlanta, we maintain an inventory of quality Mazda6 models that are available for lease. 
What we seem to find curious is how little people know about leasing and how much incorrect information thats been put into their head. We want you to know the truth about leasing and why a 2019 Mazda Mazda6 lease can be a great fit for you. If you are considering a Mazda6 lease, there are several benefits to it over financing (although our finance department would love to try and persuade you).
Benefits of Leasing the Mazda6
Regarding cost, leasing a Mazda6 means that the downpayment and the monthly payments are less than they would be if you decided to finance.
Those savings continue once you drive off the lot as well. The Mazda6 is under warranty for the lease's entirety, so you save money on repairs and maintenance at our Mazda Service Center.
Your lease will only last a few years with a limited mileage allowance, and when you return your Mazda6, you will have the option to re-lease it, buy it for a lower price, or turn it in and choose another one of our new Mazda vehicles.
 
Lease Your Mazda6 Model at our Atlanta Dealership Today
Now, we will maintain a list of Mazda6 models for lease, but the actual models listed will continue to change over time. So, if you see a Mazda6 that catches your eye with the right leasing offer, schedule your appointment with our Finance Center, visit our Mazda dealership, and drive that Mazda6 home today while you still can. We proudly serve the drivers of the Greater Atlanta Metro Area. If you have any questions regarding our current inventory of Mazda6 models, please feel free to contact us directly either by email or over the phone for more information.