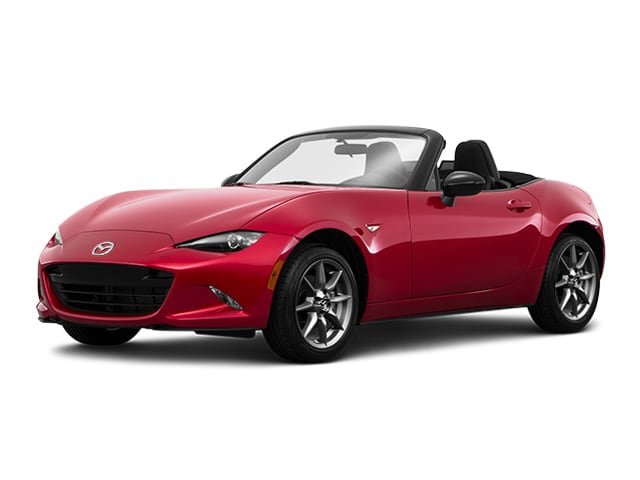 Mazda MX-5 Miata Available For Lease in Atlanta
So, you are looking for a new Mazda, and the Mazda MX-5 Miata has caught your eye. But, you are still unsure if you want to make the jump and buy it. If this sounds like you, then perhaps you should consider leasing the Mazda MX-5 Miata. Here at Jim Ellis Mazda Atlanta, we maintain a well-stocked inventory of quality new Mazda MX-5 Miata vehicle from which to choose and several of which are available for lease.
Benefits That Come With Leasing the Mazda MX-5 Miata
Leasing the Mazda MX-5 Miata means that you will only have the vehicle for a few years with a limited mileage allowance, but during that time the downpayment and monthly payments are lower than they would be if you chose to finance, and it stays under warranty for the entire time. Once the Miata lease is up, you don't have to worry about resale, and you have the chance to buy that Miata for a lower price, re-lease it, or turn it in and choose a new Mazda vehicle.
Discover the Mazda MX-5 Miata Sports Car at our Atlanta Dealership Today
Before you can make an informed decision on leasing or buying the Mazda MX-5 Miata, you have to first know for sure if it is the perfect sports car for your lifestyle. The only way to do that is by getting behind the wheel and discovering its driving experience for yourself. So, visit our Mazda dealership for a test drive today. We proudly serve the current and soon-to-be Mazda MX-5 Miata drivers of the Greater Atlanta Metro area. Please feel free to reach out to us directly either by email or over the phone if you have any questions regarding our current inventory of Mazda MX-5 Miata sports cars, please feel free to contact us directly for more information.
Sorry, no items matching your request were found.
Reset Search