2017 Mazda 3 Introduction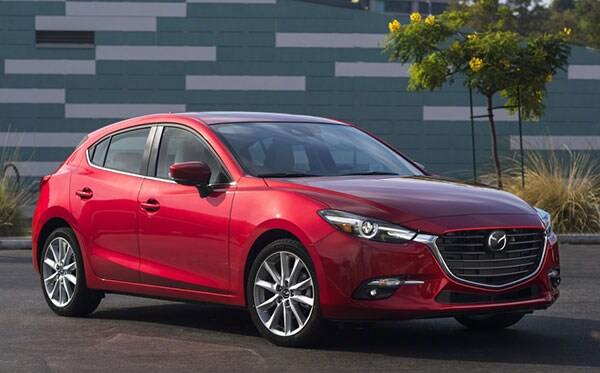 The Mazda3, sedan and hatchback, has become a bestseller for good reasons. Good looks and superb driving dynamics make it a compelling front-wheel-drive compact.
The 2017 Mazda3 gets a handful of improvements that should make it even more competitive against rivals like the Volkswagen Golf, Honda Civic and Ford Focus.
The styling is freshened for 2017 with a new nose and hatchback tail, and the interior gets a slight once-over, including more sound insulation. Mechanically, there's a new engine management system called G-Vectoring Control that modulates torque to the front wheels based on steering input, to reduce body roll and improve directional stability.
Base engine is a 2.0-liter four cylinder making 155 horsepower and 150 pound-feet of torque. Higher models get a 2.5-liter making 184 horsepower and 185 pound-feet. The engines are mated to either a 6-speed automatic or 6-speed manual transmission that makes the most of the power.
The Mazda3 was named Top Safety Pick+ by the IIHS.
Fuel mileage for both engines is outstanding, rated by the EPA at 28/37 miles per gallon City/Highway, or 32 mpg Combined for the 2.0-liter engine with automatic, about the same for the 2.5-liter. Both engines have high compression ratios, but don't require premium fuel like many other small cars with high-compression engines, Subaru to name one.
All-wheel drive is not available for Mazda3, however.